City8 Mobile Mapping Partner:
City8 always keep developing and upgrading technologies to strengthen its leading status in the world. In the present of a 3D world, City8 could assist every business to satisfy the requirements arising from various areas, industries and applications.
An inevitably returnable investment on an existing business
Now it is a great chance to expend your business with City8 street view solution, with inevitably of technology in the future, there is no doubt that street view solution and panorama service will be widely used in every area.Why not make business develop by this inevitable.
A certainty direction of development, an opportunity of new business
City8 street view is giving you a new idea for business. It is now possible for any companies to offer complete business by City8 street view solution such as city or county mapping services, virtual trip service, and so on.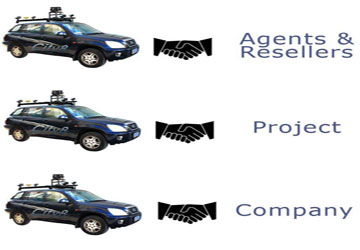 For general inquire:
Marketing Director: support@easypano.com