City8 Mobile Mapping Software
City8 Image Control Software
City8 Image Capture Software (CICS) is a very important part of operating the City8 Mobile Mapping System on the way. Because it is the only program to control all the actions from the system (shooting, locating, setting and so on). With the built-in weather identification system, you can automatically capture the most appropriate image at the moment. Furthermore, IMU and Speedometer will be a great assist to ensure the driving route.
City8 Image Process Software
City8 Image Process Software (CIPS) is a proprietary producer of applications to conveniently output images from the records. With City8 you can stitch, preview, edit and automatically create high resolution 360°streetview, including sound and many associated metadata such as distance, longitude, dimension and so on.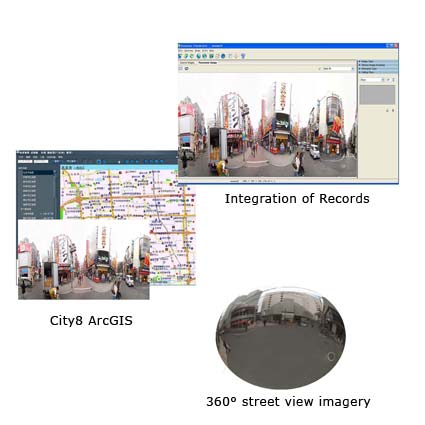 City8 Image Process Software - Functions
Tag & Hotspots


City8 Tagging system allows you add hotspots in the real sence, and tag everywhere with information.

3D-Model


Putting 3D models in every specific 3D coordinate of real-time street view. It is helpful to do simulation.

3D-Coordinate


Any 3D Coordinate(LAT,LON,ALT)of point can be calculated by a click.

Multimedia-Billboards


The billboards can be textured with vedio or images content providing the perfect framework for advertising.
Step 1: Mobile Capturing Step 2: Mapping Process Step 3: Mapping Application