Add music into your panorama with Panoweaver.
Easypano provides users as many features as possible in Panoweaver 8.
To add music into your panorama, you can make your panorama tour more exciting, relaxing.
The sound files are supported only in MP3 format.
Below is the brief introduction to how to insert music into Button in your Panorama tour.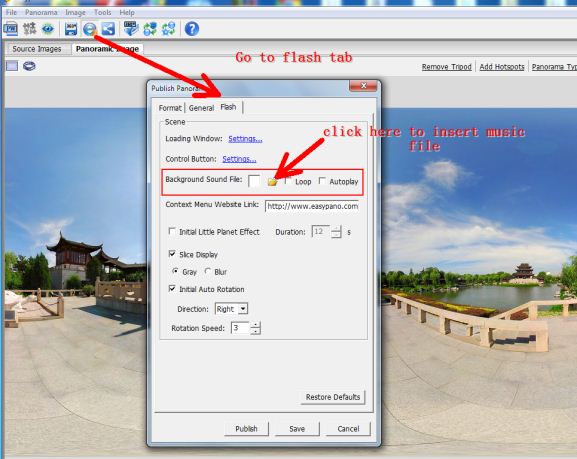 Find "Publish Icon " to click it, you can see this tab. please go to "Flash" tab to make selection for "Control Button---- settings"