Make your panorama flawless with Panoweaver 8.
This feature will let you stitch your panorama as perfect as possible,we recommend you use the PWblend rather than Smartblend.
Notice: Smartblend doesn't come with the Panoweaver 8, user need to download this plugin from relevant webpage.
Below is a brief introduction to how to use it.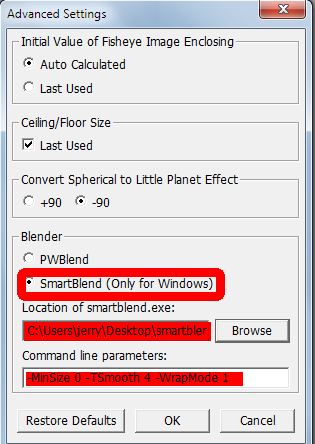 3. If you want to use Smartblend,just click" Browse " to find the Location of your downloaded Smartblend on your PC.