Panorama Software - Stitching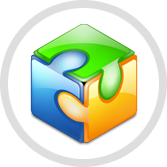 Panorama Software - Export and Publish
Branding FREE
Link your own website on the right click context menu to introduce your company, business or website. This feature is come with original program and no need extra charge.
Support: Pro only
How to use
Google/Bing Map And Hotspot
Locate your panoramas with hotspots on Google or Bing maps. Google map is available to users who have already had valid API key. Bing map is for all users.
How to use
Background Music
Panorama software- Panoweaver support Background Sound to panoramic tour, therefore, you can enjoy a beautiful music while viewing panorama. The supported sound format is .mp3.
How to use
HTML 5 Format Support
With this feature, you are allowed to view your panoramas at any place,
HTML5 tour
could be displayed on iOS devices like iPhone, iPad etc. as well as other popular HTML 5 browsers)
How to use
Gyroscope effect
If you would like to "drive" your virtual tour, feeling like locating into the virtual tour, Gyroscope Effect will bring you this fresh immersive feeling. The virtual tour will automatically get rotated when you turn your hands or body. (Support HTML5 tours on iOS devices only)
Hotspot In Panorama
You can insert hotspots on any interesting place in each panorama and associate the hotspot to start one action. The Supported actions include poping up related image or linking to URL of your website.
How to use
Immersive Panorama Publishing
All popular panorama publishing formats, include Html based Flash VR, QuickTime movie (*.mov), standalone swf (*.swf), and Easypano virtual tour player (Java platform needed), as well as HTML5 panorama for iPhone, iPad.
How to use
Support Adobe Flash Player 11
Easypano always keep up with the cutting edge technology. Panoweaver 8 support Adobe Flash Player 11 play engine, making your tour more immersive and smooth.
Save Panoramic Image
You can save your stitched panoramic image into various formats within this panorama software, such as JPEG, PNG, TIFF, PSD and BMP.
How to use
Output Six Cube Faces For Cubic Panorama
When saving a cubic panorama, you can also convert it to 6 cube face images for further usage, each panorama can be saved into 6 independent cube face images.
How to use