Making a panorama movie with Tourweaver 7.
Easypano brings users all the best.
You can export your virtual tour into High definition video format, which can be played on your TV and other equipments direcly. FLV virtual tour is also supported.
Movie REC is one of the best features of Tourweaver. you can add background sound into the panorama, set the angle of panorama movie starting point, publish it in many formats.
Below is a brief introduction to how to edit the panorama movie.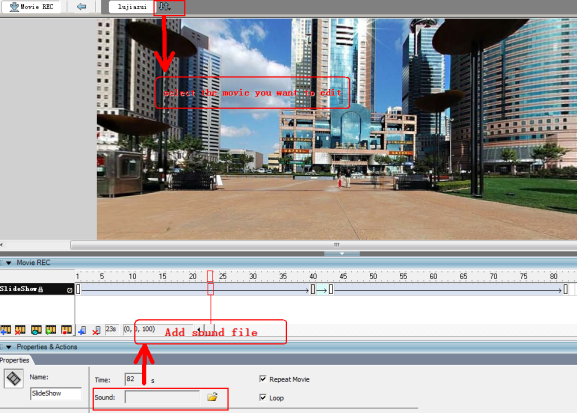 3. You can set the moving playing time,speed and time interval between panorama movies as well as add background music into your panorama movie.