ptviewer: Easypano virtual tour solutions
Create Panoramas, Virtual Tours and 3D Object Movies Easily with Easypano Software:
Panoweaver is an easy-to-use and powerful Flash panorama stitching software which can stitch any photos into high quality 360 degree spherical, cylindrical and cubic panorama, and export to Flash & QTVR.
Current version:
Panoweaver 7.00 Standard/Professional/Batch


Tourweaver is a professional Flash virtual tour software to enable you to create interactive virtual tours with Google Maps, hotspot, slideshow, text, etc.
Current version:
Tourweaver 6.00 for Windows
Tourweaver Mac Starter for Mac 10.5 and later


Modelweaver is an easy-to-use 3D Flash object movie creating software.
What can Easypano Panoweaver do for me?
Panoweaver is one of the world's most popular panorama creating program. Its ease-of-use, speed and affordability make Easypano the leading panorama stitching solution for real estate agents, panoramic photographers, website designing company, multimedia designers and corporations.
Panoweaver can stitch 360 degree high quality panoramas from fisheye photos and normal digital photos of multiple rows. You can export panorama to standalone swf, full screen Flash, Java applet or Quicktime VR both on Windows and Macintosh. In 7.00 version, hotspot and Flash progress bar can be added to panorama.
Panoweaver is a consistent award winner and has been recognized in prestigious industry and business publications worldwide including product reviews in Panoguide, Macworld. To serve our global customers well, Panoweaver has been localized in many languages including: English, French, German, Spanish, Italian, Japanese etc.
Introduction | Panorama Photography | Compatible Equipment | Trial Version | Gallery
How to use Panoweaver features?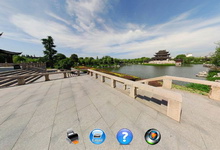 What can Easypano Tourweaver do for me?
Tourweaver can produce a rich and impressive virtual tour with Flash, video, hotspots, interactive maps, popup windows, dynamic text and customized walkthrough by importing multiple spherical panoramas, cylindrical panoramas as well as still images.
You can customize your own virtual tour skins, add various virtual tour components to the virtual tour. 3D object movies, flash videos, popup images can all be used in the virtual tours created with Tourweaver.
Tourweaver 6.00 free trial download
Tourweaver Mac Starter free trial download
Tourweaver 6.00 for Windows and Tourweaver Mac Starter are not totally the same in features. Click following two images to view virtual tour samples:
| | |
| --- | --- |
| | |
| Tourweaver 6.00 professional | Tourweaver Mac Starter |
What can Easypano Modelweaver do for me?
Modelweaver is an easy-to-use, and powerful 3D object movie creating program, which can help the user to create high quality 3D, interactive VR object movies quickly. It can be used in the fields of products, garments, collections, arts and crafts, antiques and other objects they want to display vividly on the Internet or CD.
Introduction | Key Features | 3D Photography | Compatible Equipment | Gallery | Free Trial