Format Page
At Format page, you can decide which virtual tour format you're going to publish, the project name and the output destination.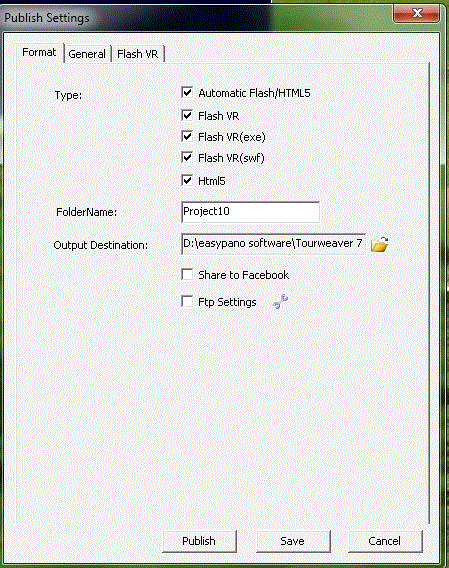 Type
:
Tourweaver
& pro edition supports three formats for the virtual tour, Flash VR, .exe and .swf (pro only).
File Name
: The project name.
Output Destination
: The directory where to save the current project.
FTP setting
: When publishing, you can export the tour to both local destination and your FTP. Simply tick the option of FTP Settings and then click

to enter Hostname, username, password and etc. In this way, the whole virtual tour will be uploaded to server. If you need to change some of the files in your server, you can access your server by clicking button beside .
Tip: If you want to adjust the size of main window in .exe format, please first set percentage of width/height in the properties panel of main window.