Set Pano EXIF
You can add Longgitude, Latitude and NorthPan in the EXIF of stitched
panorama
.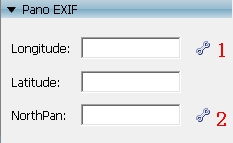 Click button icon(1) , it will comes out a Longitude and Latitude setting window like following :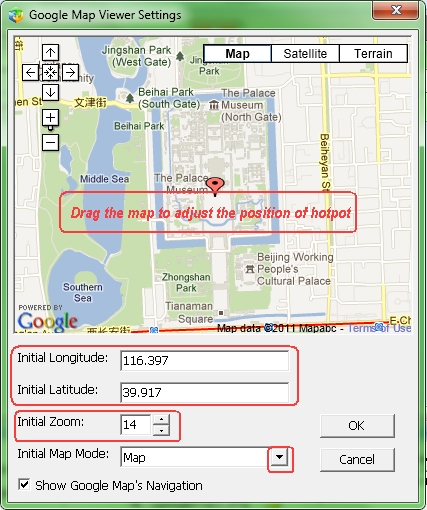 You can drag the tag to the place you want to put and click Apply to finish the setting. Click button icon(2) it will comes out Northpan setting window ,move the "red cross" to the position of Nortpano you set.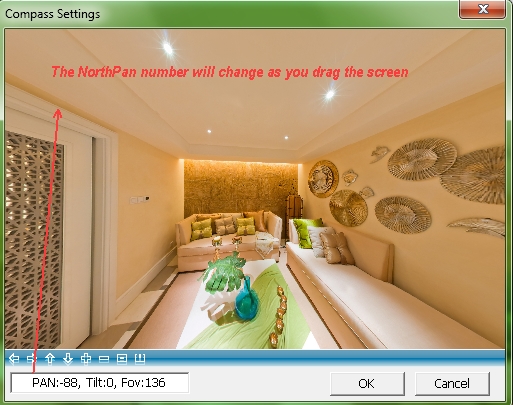 The information of Pan,Tilt,Fov will show in the up left of the window .After you close this window ,the information of orthpan will added in the EXIF of Panorama .

Note:
when there is panorama image in the edit stage , the Pano EXIF component could be edited and setting ,but when there is no panorama image in the stage ,Pano EXIF component will be disable .