Panoramic Images Tab
Panorama in Flat View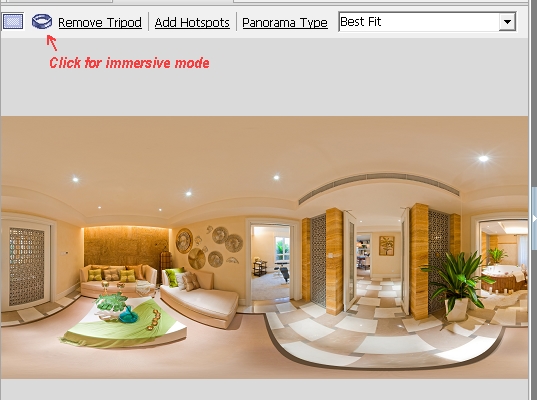 Feature Description

:
Best Fit: Display the image at a proper percentage depending on the size of display window.

Tip:  To move the image by holding down the mouse and dragging. If you right click on the panoramic image, the following menu will appear. See below:

Top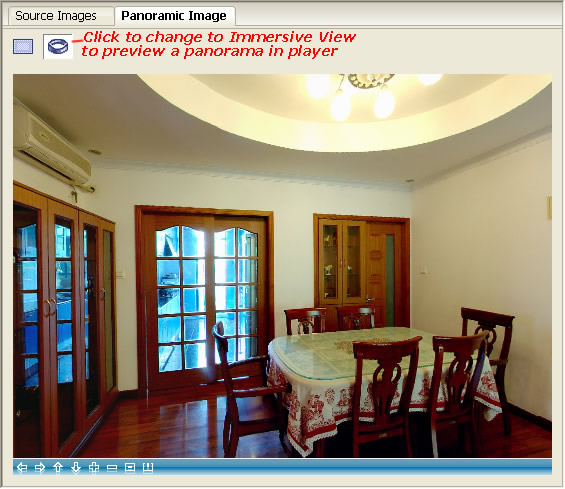 To set panorama properties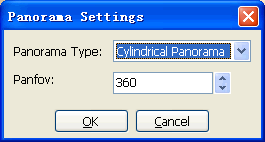 If previewing an imported panoramic image, the button is active, otherwise, it's disabled.

As for Panorama Type, there are 4 options available--spherical, cylindrical , cubic panorama and Little Planet panorama.

Panfov: If the imported panoramic image is spherical or cubic one. 360 is by default. If the imported panoramic image is a partial cylindrical one, and the panfov can be customized.

: The option is disabled.
See Preview Panorama.

Note:
1. Select File>Preview or click on Preview button

from toolbar to enter Immersive View to preview a panorama.
2. Support preview of spherical (with ratio of 2:1 or 1:1), cubic or cylindrical panorama.
Top