Add Ceiling/Floor
How to add a floor (logo) to a panoramic image
1. Open
Ceiling/Floor
panel. 2. Select
Floor
from the drop down list. 3. Click

or double click in logo show area to import your image. You may enter a number (0~90), or click the arrow at the right side of the figure to adjust the size of logo. Please preview it in panoramic image show area. 4. Click

or double click in logo show area to remove logo.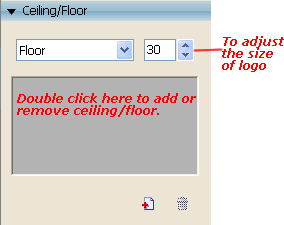 You can also add Little Planet ceiling and floor in Panoweavr8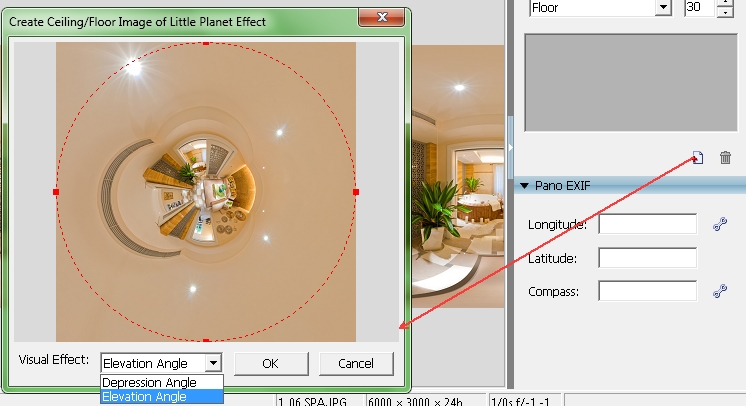 Tip:
If you want to use the same ceiling and floor that you last time used ,you can do advanced setting like this: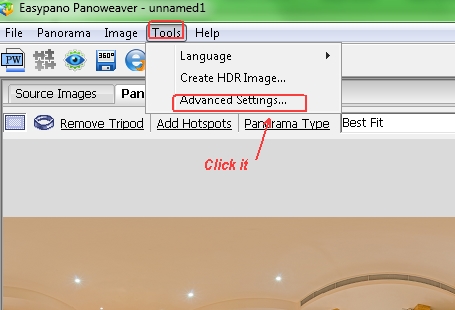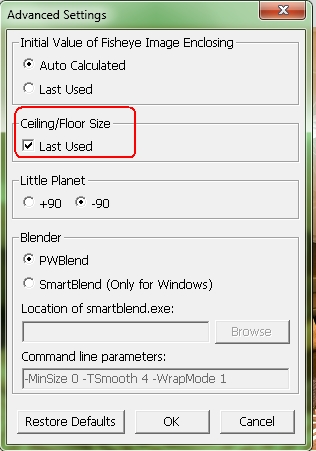 Tip:
If you stitch drum or full frame images without ceiling, there will be seams in the top (sky) area. You may add top (ceiling) to cover it. The method is the same as adjustment of bottom.
If you want to apply parameters of top/bottom used last time, please set it in Tools>Advanced Settings. For details, please refer to Advanced Settings.