Edit Hotspot
Click Set
Hotspot
s button

in Flat View under
Panoramic Image
tab to go to the hotspot settings window.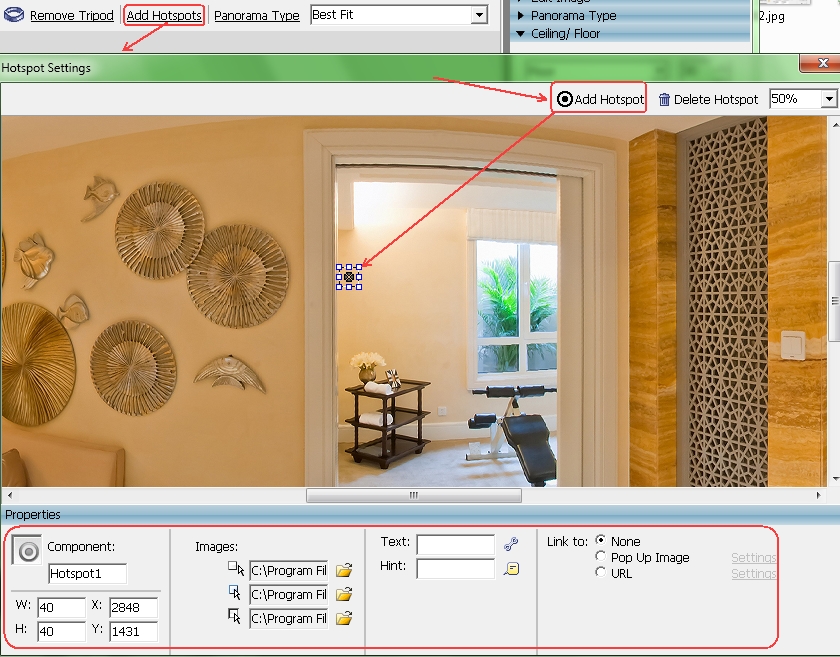 Add Hotspot
1. Click on Add Hotspot 2. Then move your mouse on the panoramic image and press left mouse button to add a hotspot. And the properties panel will display its properties and action.
Delete Hotspot
Method 1: Select a hotspot, and click Delete Hospot.
Method 2: Select a hotspot, and press Delete button on your keyboard.
Select Hotspot
Click a hotspot on a panoramic image or Click the hotspot name in Hotspot List. Selecting multiple hotspots is supported.
Move Hotspot
After selecting one or more hotspots, hold the left mouse key and drag.
Use arrow keys to move the selected hotspots.
Move a single hotspot by changing the X,Y coordinates of it in the properties panel of the hotspot.
Set Hotspot Properties

Component:
Display hotspot name.
W/H:
To set hotspot area.
X/Y:
Set x,y coordinates of hotspot.
Icon:
Set icon for hotspot. Two types: Text and images (hotspot image by default or hotspot images located at [InstallDir] \Libraries\Image\Hotspot).
Text:
If you want to get a text hotspot or a text-image hotspot, please type text here and click

to set font, size, align, etc for the text.
Hint:
You can also set font, size and color for the hint text. Click

to set hint properties.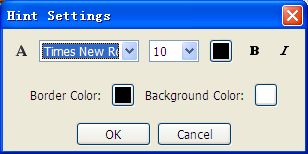 Link to None: To set hotspot action. None represents the hotspot doesn't link to anything.
Link to Popup Image:
You can add Pop up Image action to Hotspot. After this action is added to hotspot, when clicking on the hotspot, the relative image will be shown in a popup window right beside the mouse. The setting window is shown as below:
Link to URL:
To link to a certain URL. Make setting as following: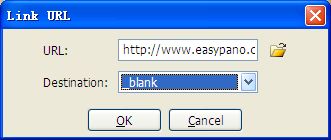 Note:
When multiple hotspots are selected, in the properties panel, W/H, Icon, Text and Hint are editable, while other options are not editable.

Note:
The edited hotspots can only display in hotspot panel, which don't display in panoramic image area or under preview mode.