Publish HTML5 tour
You can publish single tour as HTML5 format which people can view it by iPad,iPhone ,iTouch and Safari.
1. Choose "HTML5 "or "Merge Flash VR & HTML5 in the format setting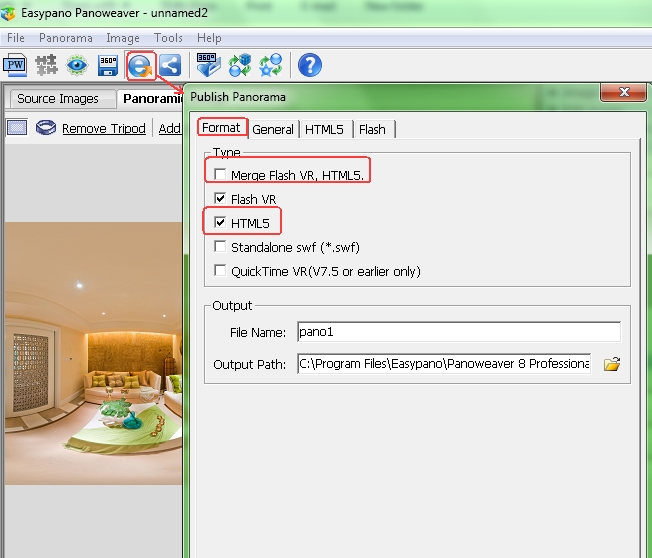 Click "HTML5" for advanced setting: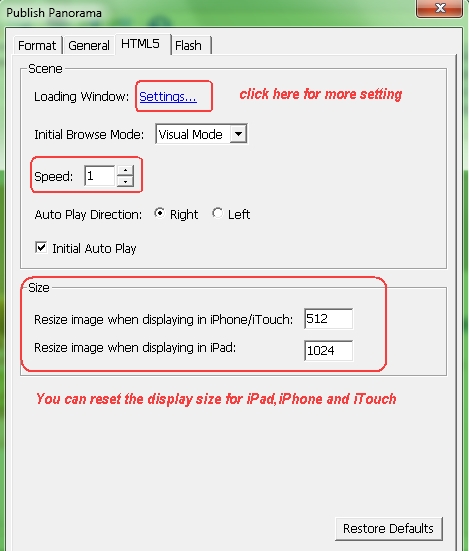 Loading Window: You can set background or pre loading image by this. Speed: You can set the spin of the rotation. Size: If you want to people view your tour by different Apple products,you can reset displaying size for iPad,iPhone and iTouch You can also do more setting for the Loading Window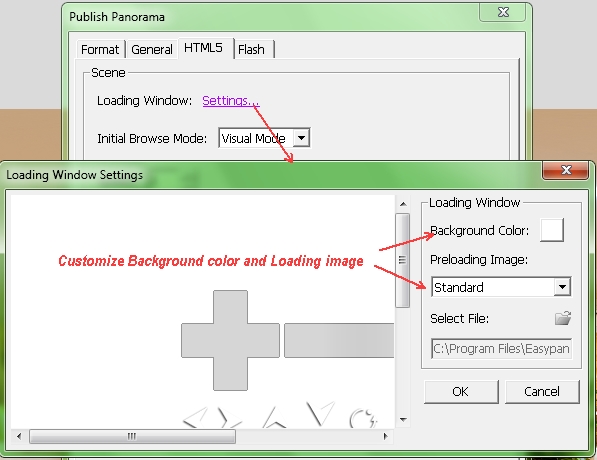 Toolbars on Loading Window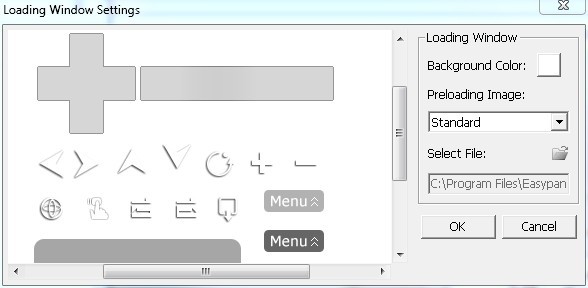 Tips:  Gyro effect is supported in panoweaver, when you view virtual tour on iPad or iPhone, you can turn on Gyro effect by clicking

button to drive the virtual tour, which makes the virtual tour rotate automatically when your hands move. Click

to turn off Gyro.
You can also set your drag direction preference by clicking button

(opposite to drag direction) or  

(same with drag direction) when viewing published virtual tours.