Add Video
In Tourweaver 7, Video component can be added to main window, popup window to play flv and swf file.
How to Add Video
1. Click Video from Toolbox.
2. Click the blank part of Window to place the component.
Set Properties for Video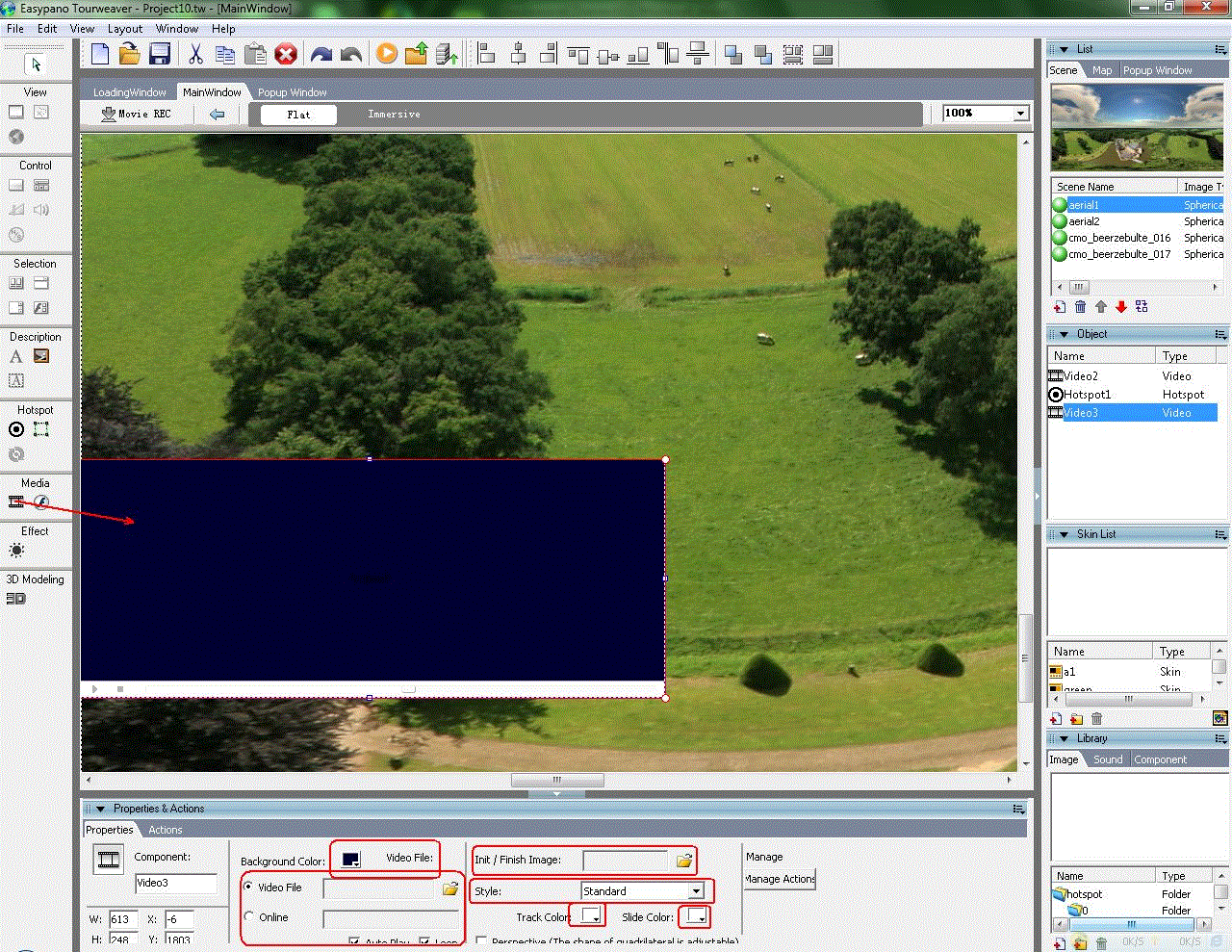 Coordinate Grid (Pro only)
: Refer to Change Size and Appearance of Map Viewer>How to anchor Map Viewer on the Main Window?
Background color
: The background color of video.
Video File
: Add the video file which you want to show.
Auto Play
: If selected, the video will play automatically when the tour begins running.
Online video
: Add the online video html URL,for example ,if you want to add a Youtube video in your
virtual tour
you can copy its URL and paste in the form .
Init/Finish Image
: To select the image to display when the video is loading, pauses or stops.
Style
: To decide whether to show the controller or not. There are two styles for video: None and Standard. A video contains a track, and a slidebar. You can customize the color of video track and slidebar.
Note
: When the style of video is set to None, click the video component an action has been added to, the action will be triggered.
Perspective (The shape of quadrilateral is adjustable)
:To set perspective transform for video.

After ticking the option, drag the side handles to adjust its shape while preserving the perspective.
Note
: Perspective is enabled only when a video is added to scene.
Add action to Video, refer to
Add Actions to Components
.