Preview
You can preview virtual tour at any time you want during building tour. The steps are as below:
1. Click

from Main Toolbar, or select Preview from File menu, or use shortcut Ctrl + Enter
2. After step 1, there is a processing state window popping up.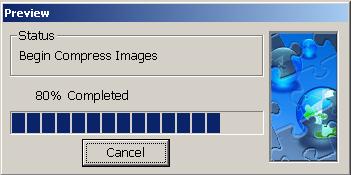 3. The preview window pops up as soon as processing finishes.