Object Panel
Object panel displays all the components on Main Window, hotspots on scene, hotspots and radars on map or all the frames in movie. You can select these components or frames under Object panel.
Tips: When you select any in the object list from Object panel, this selected object will be high-lighted and centered on the Main Window. For example, when you're editing tour movie, all the frames of the selected movie will be listed in the object panel. You can also see which scene this frame is related to. Things would go easy when you want to edit different frames.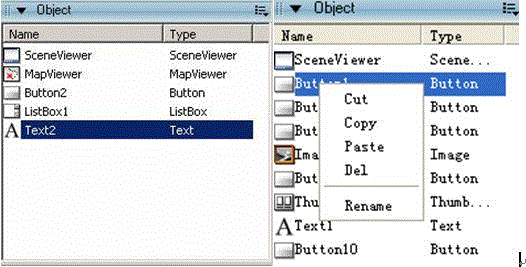 Right click on an object, a window will pop up, copy and paste the object through the options listed above.
To display Object panel: Select Window>Object