Export Movie as a Video
In Tourweaver7, you can export a movie as a video format and flv video. Comparing with tourweaver6.5 the video quality is optimized a lot. Tourwaever7 supports HD video.you can export a movie as a video file.
How to export movie as video:
1. Click MovieREC button

right below MainWindow to open MovieREC panel
2. Select the movie which you're going to export
3. Click the export button

to popup the export setting window as below: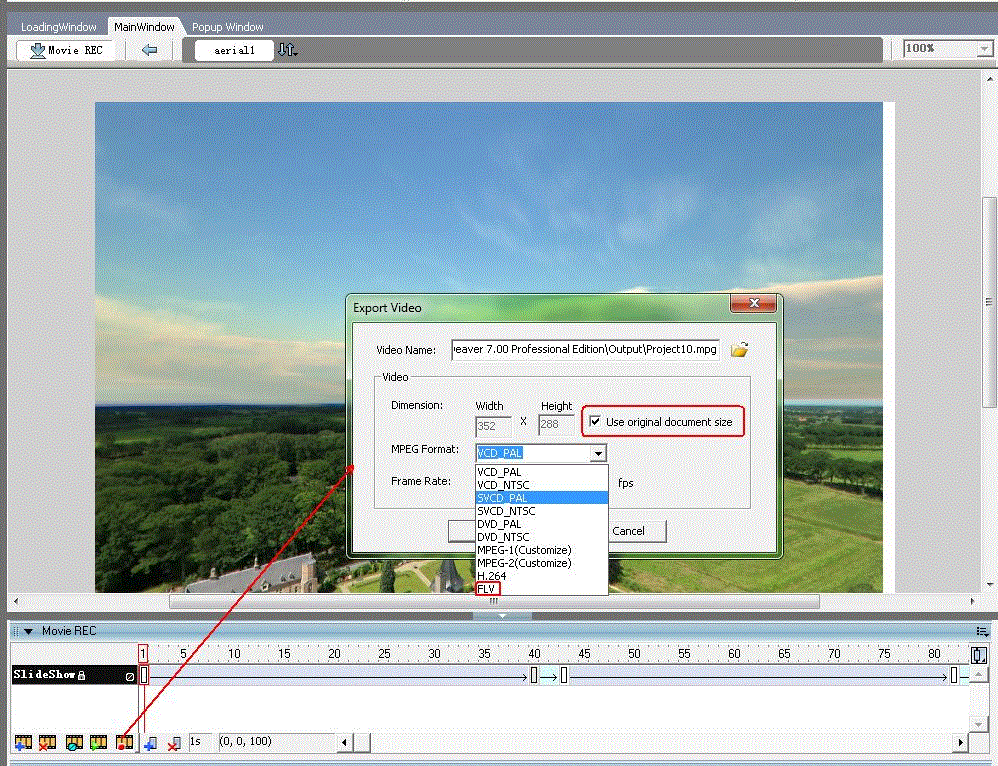 4. Define the export route and set the video format.
5. Click OK.
Note: This feature is only available in professional edition.
Related Topics
:
Slideshow
Create a New Movie
Record a Movie
Preview Movie
Copy and Paste Movie
Delete Movie
Set Movie to Default
Play/Pause Movie
Movie Controller