Using Tourweaver 7
How to add loading video ?
In
Tourweaver
7, Flash loading video can be added to loading window. You just need open your project and click "loading window" and then choose "custom' and then select a flash file and added .
I'd like to display components like thumbnail in full screen. Is that possible?
Yes, it's possible. In TW7 pro edition, components could be displayed in full screen.
The tour doesn't work properly in Flash viewer. Why?
In Tourweaver 7, you can publish tour to flash viewer. But to run the flash tour, you should first ensure Adobe Flash Player 9.0.28 or later version is already installed.
First ,you need make a 3ds file by your 3D modeling software such as Auto CAD,3D Max. Then drag '3D' icon from tool bar and then added in the main window.
Can I use GIF as preloading image or other component face?
Yes, you can. But only the first frame of the gif will be shown. Tourweaver 7 doesn't support dynamic gif.
Can I import swf file as a preloading image?
Yes. Tourweaver 7 support swf for preloading image and also popup image.
Does Tourweaver 7 support stream loading for flash tour?
For now, Tourweaver 7 can realize stream loading in Flash viewer.
Can I use Tourweaver in Macintosh?
No. We are sorry that Tourweaver can be merely used in Windows OS for now. VmWare Fusion is suggested to be applied on a Mac to run Tourweaver. One of our client has a Mac 24" 2.16 duoCore and it loads really fast. VMware is a good alternative and tourweaver works great, though we would suggest VMWare Fusion with XP, not with Vista. You could download the VmWare Fusion to have a try.
Can I delete the frames on SlideShow?
As introduced in Chapter SlideShow, SlideShow can be created and the frames on SlideShow can be deleted.
What's Action Management ?
Tourweaver 7 is added Management Action Button in the panel .It remind you that complanet has the function of adding action .You can click it and add action .
What kind of components can actions be applied to?
In Tourweaver 7, those components including Button, Image, Text, Video,
Hotspot
, Flash, Video and etc. have an Action panel where you can add a relative action to it to realize a certain function when the component is clicked.
Why can't I add hotspots when I'm in Immersive state?
When adding hotspot on Scene, there are two states: Flat and Immersive. After you add hotspots in Flat state, then you can switch to Immersive state and view the result. But you can't add or change the hotspot under Immersive state. If you want to modify the position, please return to Flat state.
When adding hotspots on scene, if I want to switch to another scene, how do I do?
Please choose the relative scene from the scene list under List panel.
When editing tour movie, how to change the current scene?
You can find a scene list right below Main Window. Just select the right scene from this list. Remember not to choose the scene from scene list under List panel.
I have changed the image order in the List Panel. Will this operation affect the frame sequences in the movies?
Move the image files up or down may bring about sequence changes of the frames on SlideShow. Hence this SlideShow may have a different presentation. But this operation does not affect other movies you've created by yourself.
I am a newbie, what is center position of the view of still images and Pan, Tilt, FOV of panoramas?
Center position of the view refers to the position of initial viewer center.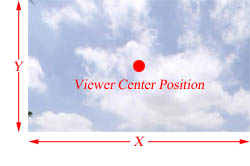 FOV is the field of view, the smaller the FOV, the closer you are to the scene in the panorama.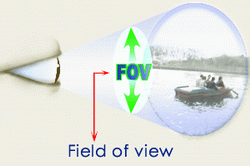 Pan refers to the view in horizontal direction of panorama window.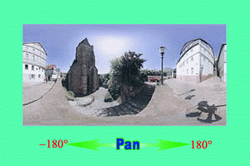 Tilt refers to the view in vertical direction of panorama window.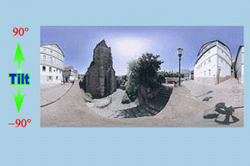 What kind of source files can Tourweaver 7 support?
Tourweaver 7 is a more powerful and professional
virtual tour
creating tool than Tourweaver previous versions. It can support various source files, involving
spherical panorama
, cylindrical panorama, still image, cubic, single fisheye image, Kaidan oneshot and RemoteReality oneshot.
Can I copy the .jar file of Tourweaver 3.00 to the output folder of Tourweaver 7?
No. They apply different viewer and algorithm. Therefore, do not copy the .jar file generated by the former versions to the output folder of Tourweaver 7 and vice versa.
Is it possible to put component on the viewer in Tourweaver 7?
In this new version, some compoments like button, map, thumbnail etc. can be put on the scene viewer. You can set up them by the layout toolbar.
Which image type should I choose when adding my one shot panoramic image?
The one shot types supported in Tourweaver 7 are Kaidan One Shot, Remote Reality One Shot and 0-
360
One Shot. If your one shot panoramic image belongs to one of the three types, you could select a corresponding one when adding it.
If I replace tour skin with a new one, can I save the content of the old Textarea and Thumbnail and apply them to the new ones on new skin?
Yes, in Tourweaver 7, the content of Textarea, Thumbnail, ComboBox and ListBox can all be applied to the relative new ones on new skin. But if there is no corresponding components on new skin, then after replacing the old one, the content of these components will be lost. What's more, if there are several Textarea components on old skin, while only one Textarea on new one, then it's random that which Textarea can be remained to new skin. The same to Thumbnail, ComboBox and ListBox.