Add Fly-out Media
Add Fly-out Media
Fly-out media is the component that can show detailed info of tiny objects in virtual
tour. Media files, such as image, flash SWF, etc, can be embedded onto items in scene. Thus, items in virtual tour can popup to show details.
How to Add Fly-out Media
1. Click Fly-out Media from Toolbox
2. Open scene to add Fly-out Media on target object
How to Edit Fly-out Media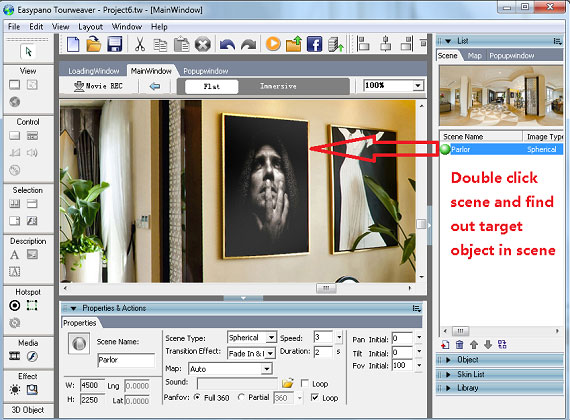 1. Open the scene and find out the target object.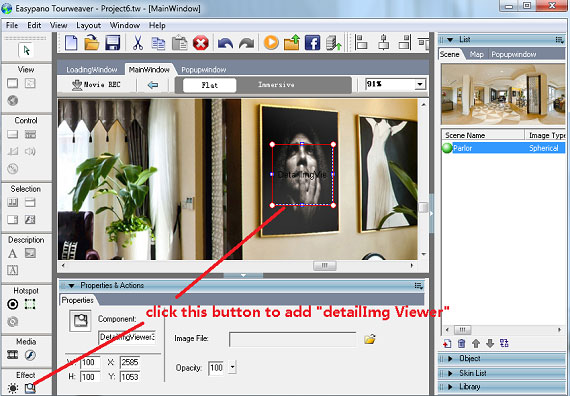 2. Click Fly-out button in toolbar and add the component on target object.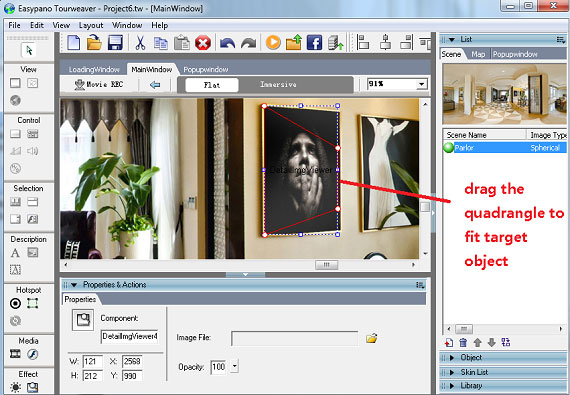 3. Drag the quadrangle of Fly-out media to fit target object.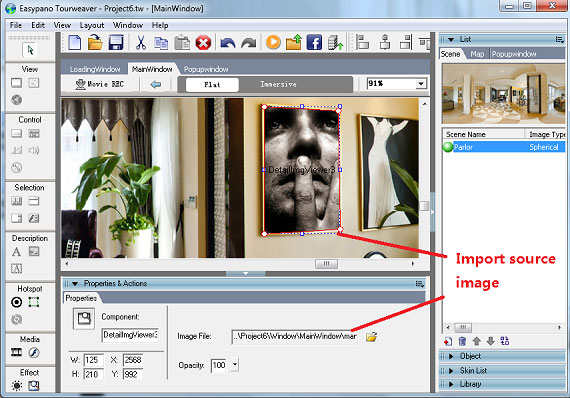 4. Import source image in property panel.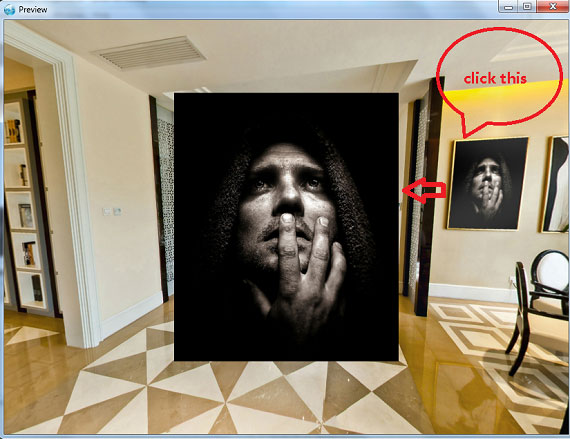 5. Click target object to show Fly-out Media in preview mode.