GPS Data of Scene
GPS Data of Scene
---
GPS is a feature that can tell your panorama latitude and longitude as soon as it
is imported into virtual tour software. Thus, people could know where the scene is shot and virtual tour can be more interactive with real site.
How to Show GPS Data in Scene
1. The latitude and longitude of source image can be checked in property panel.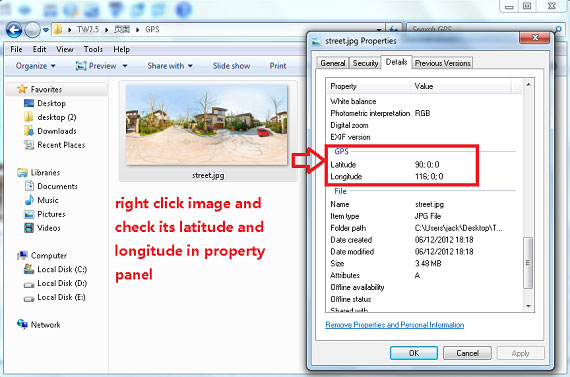 2. Import the source image into Tourweaver.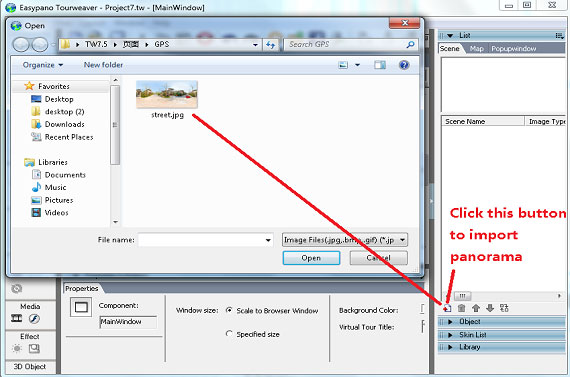 3. The GPS data will show directly in property panel of scene as soon as it is imported
into Tourweaver.