Build Your First Virtual Tour
Create a Project
Launch Tourweaver 7 from Start menu.
Choose New Project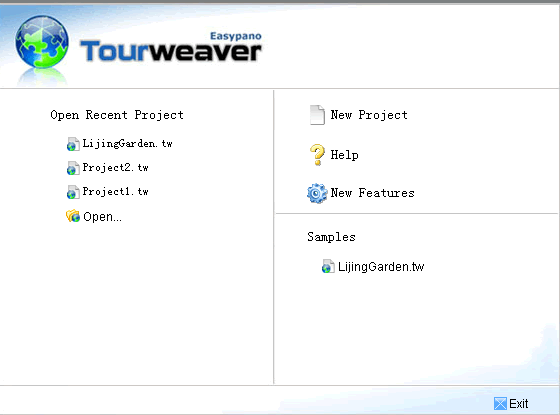 Choose a skin template to create the project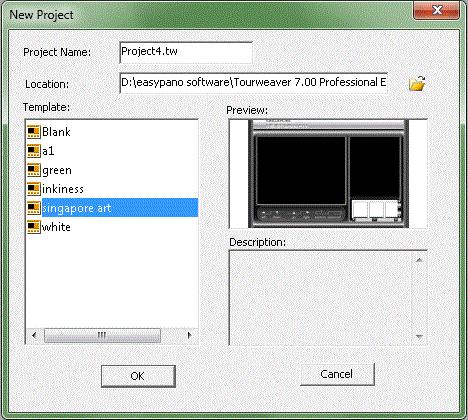 The project is created as below: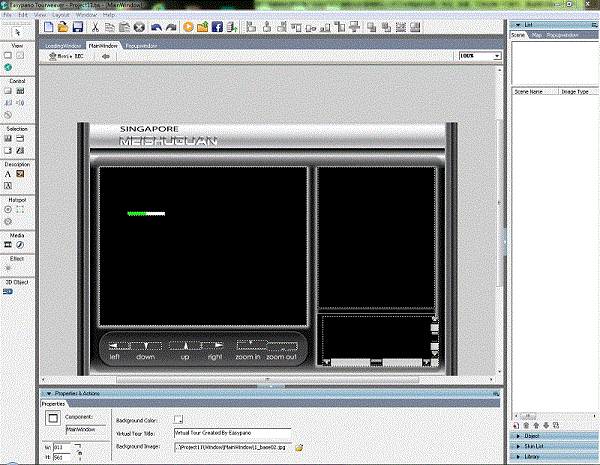 Add Scene Image
Go to List panel and select Scene tag. Click

to add new scene image.
Add three spherical panoramas and one still image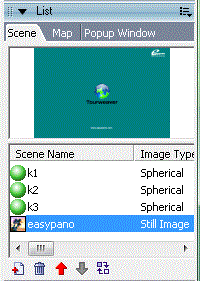 Modify Thumbnail Properties
Set scene as the source for the thumbnail. Select all the four images for it and click OK.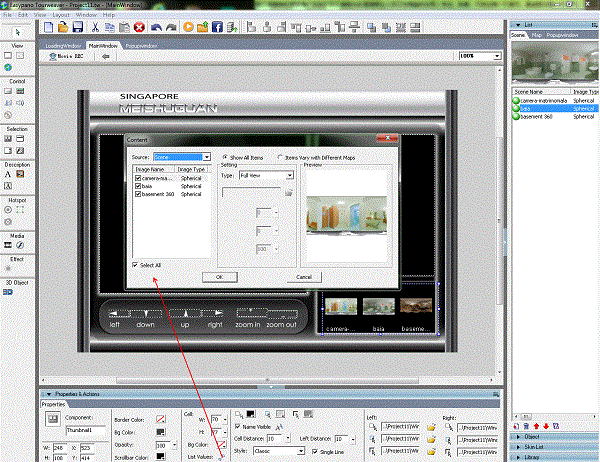 Preview
Click the

button from Main Toolbar to preview the virtual tour.
Publish
Click

button from Main Toolbar to publish the virtual tour.
Upload to Web Server
Step 1: Upload all the published files to web server. Keep the original file structure and put them in the same folder with the webpage.
Step 2: Copy the code from instruction html and paste them into the relative webpage.