Center of circle not center of rectangle
I took one portrait image into PhotoShop and located the mouse coordinates of the circle image center point. You will note that my center of circle image is not horizontal center of rectangle. Once you learn the X, Y and Radius crop of your camera and lens you can manually stitch your image. Similar Images taken with another camera will be slightly different. So learn where the center point is for each camera. Here is a picture I took this morning.
Measuring start point x=0 y=0 pixel is UPPER LEFT corner of image.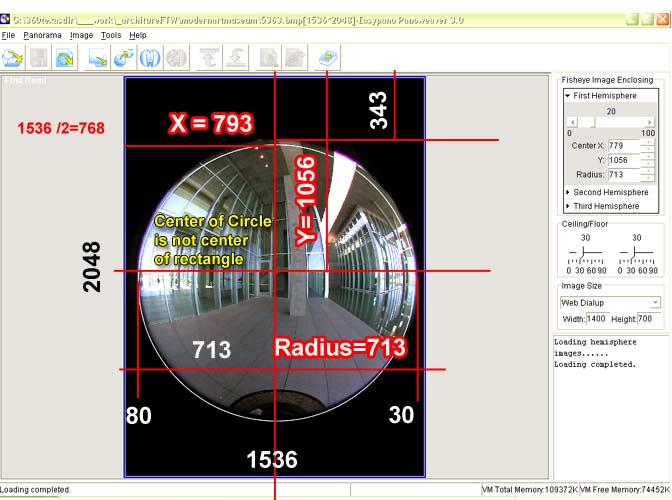 ---
/s/
Dave
Forum Moderator for
EasyPano - Panoweaver
Pano2VR

Visit 360texas.com