Shuttle Path 0800 hrs 01Feb 2003
Here is the Shuttle Columbia's path over Fort Worth. The reentry was recorded on the US National Weather Ground based radar infra red Reflectivity imaging.

TV reports of people finding 50+ pieces of debris in their back yards, fields and country roads 65 miles south west of Fort Worth - Dallas metroplex.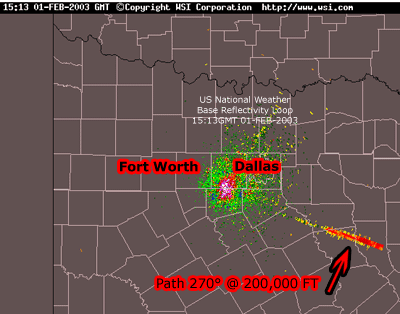 ---
/s/
Dave
Forum Moderator for
EasyPano - Panoweaver
Pano2VR

Visit 360texas.com