Hi Martiii, do you mean you want access to a better selection of animated (swf) hotspots & buttons? If so yes I agree that would be nice.
---
Hi Martiii, there no option to have a hint for media buttons as standard. But it is possible with a work around.

If you create a Popup Window, resize it and place it where you want it to appear next to your swf button. Add hint text using the text option.

Go to the swf button and apply an action the show/hide popup windowhint. select the popup window and display mode "Mouse Over". Location "Around Component".


Thats it, now you have a hint on your swf button :)
---
It is difficult to create for each scene several indyvidual special swf buttons for example if you want to use the animated arrows in scene or some animated button for photos olso in the scene etc.

I have used trick with button hint without images under swf media but it's not the same (in scene).
---
Hi
When you add a hotspot in the scene ,check "properties" of hotspot.You will see there are two kinds of hotspot one is color second one is image.
You will see that it need you three image.In fact it is not gif image but "tristate image"--same iamge but three kinds of colour.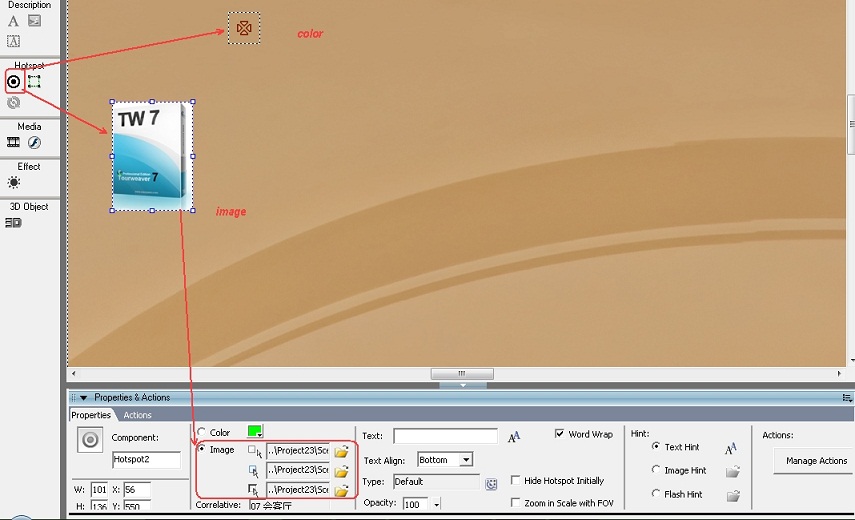 Here is the sample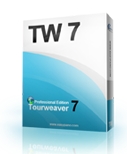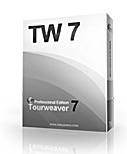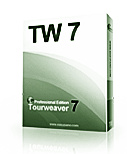 For the swf hotspot issue.
You can add a .swf. flash to the scene and add a action on it.
We have no limit of size of this .swf only if it is a .swf file.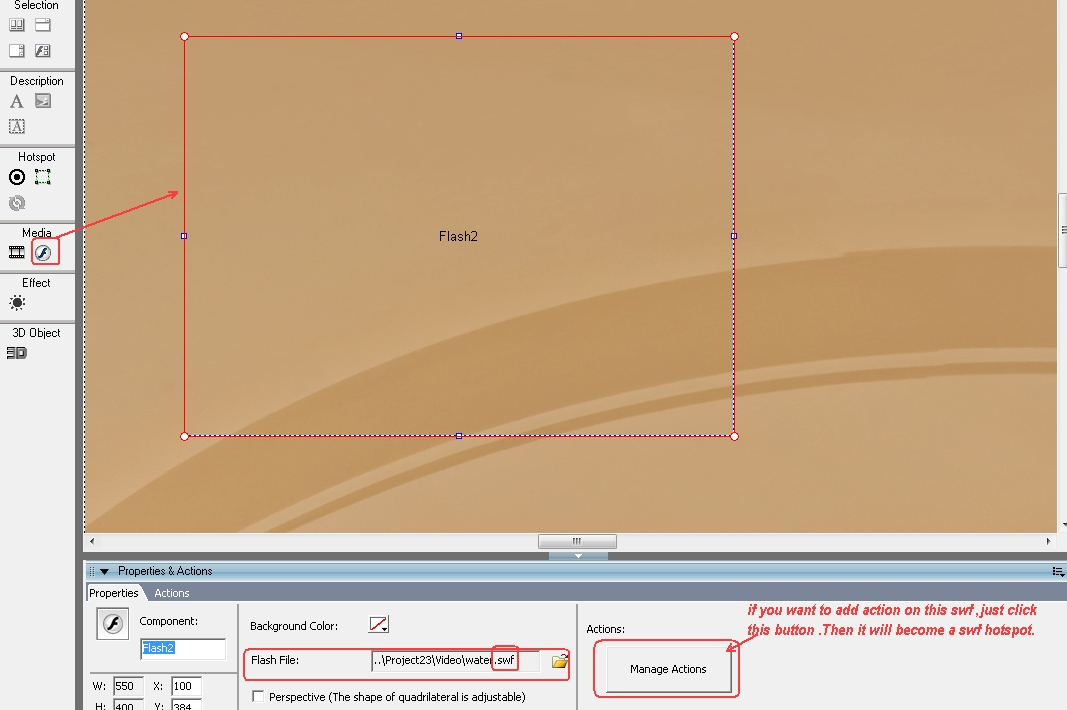 Please check this link about how to make swf file.
In fact you can add many other components as "hotspot" if you can see "manage hotspot " button in its Properties.
---
www.easypano.com
Cheer@easypano.com