News:The Best & Most Powerful Virtual Tour Software-Tourweaver 7.70 Is Finally Released.
Panorama Software
Panoweaver, the user-friendly panorama software, is not only a professional
photo stitching tool
but also a great Flash panorama publisher. The professional panorama software can automatically stitch any type of photo into high quality full 360 degree or partial panoramic image, supporting HDR creation and manual stitching by inserting matching points.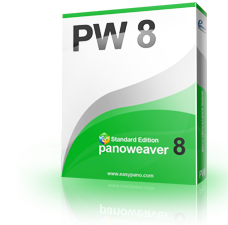 You can travel with Panoramas created by panorama software. On scenic spot publicity, comparing with traditional text description and local plan photos,
360-degree panoramic virtual tour
are more capable to introduce the entire scenery spots. You can have a panoramic view of all the beautiful scenery. Embed the
360 panoramic
tours to your website, the visitors may easily view the sight and have a strong immersive feeling, which will arouse their interests to travel.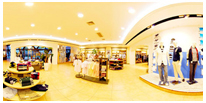 Store Panorama
Although the online shopping is an irresistible trend in this internet era, some shoppers still prefer to learn about products in physical stores. So it's wise to combine online and off-line store shopping together. 360 store panoramas may provide buyers the convenience of online shopping and the reliable quality service and experience of physical store. When they found their favorite dresses or suits, they can click on the hotspots linked by images to see the details, which may attract more customers to visit your store and place orders.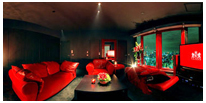 Hotel Panorama
Many travelers tend to take a look at hotel rooms before they make a reservation. Panorama software can stitch hotel panoramas and show you your reserved room's conditions. Guests can view the 360 panoramic lobbies, the restaurant, and conference room of this hotel. If you want, you may also view other rooms, such as suit room, or a deluxe sea view room. The Google/Bing map with hotspots will tell you where your hotel locates.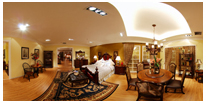 Real Estate Panorama
360 degree Panorama is widely used in real estate sales and house renting. Panorama software can stitch multiple photos into one 360 panoramic image. Just staying at home with their PC, the tenant and buyer can view the house in all directions. In the real estate panorama, you may also add some hotspots to link to Google/Bing Maps to show where the room or offices locate, or link to a URL to introduce your company. You can also connect some pop up image to show your indoor facilities.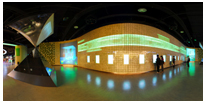 Museum Panorama
Visitors come to watch the fine objects at museum, so more details about the exhibits seem more important. 360 panoramic virtual tours can show online visitors the museum pavilion and their favorite exhibits. They can view the object detailed image by clicking the hotspots hinted with related introductory texts. Museum Panorama combines the traditional exhibition and panorama together, which has been more and more applied to exhibition and other educational institute.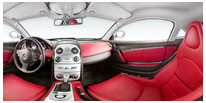 Automobile Panorama
Some cars have the same appearance design but different configuration and interior trim. From the stitched automobile panorama, you can know your feeling in every car. Whether you like its interior trim, how about the space, and whether it has a sunroof, how about its performance and audio system. The car panorama provides you an immersive experience, which helps you to find a car suitable for you. It's has been widely used by automobile company and exhibition


Panoramic Images Of The Month On EP-SKY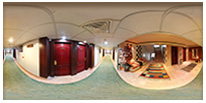 Hotel Persepolis
by Hamidreza
EP-SKY, the panoramic images and virtual tours sharing platform, provides FREE virtual tour elements and recommend the most popular virtual tour to all hobbyists.