What is HTML5 virtual tour ?
HTML5 is a language for structuring and presenting content for the World Wide Web, a core technology of the Internet. Its core aims have been to improve the language with support for the latest multimedia while keeping it easily readable by humans and consistently understood by computers and devices .As it supports mutimedia ,so every new Apple mobile device and every new Mac — along with the latest version of Apple's Safari web browser — supports web standards including HTML5.These web standards are open, reliable, highly secure, and efficient. They allow web designers and developers to create advanced graphics, typography, animations, and transitions.
So HTML5 Virtual Tour means HTML5 format Virtual Tour which could be viewed by iPad iPhone or Safari. Virtual Tour incules such as Flash exe ,Flash VR ,QTVR, Standard alone swf and Html5 format. As we all know that Apple products and broswer do not support Flash but HTML5.So many iPad iPhone or Mac users meet troubles when they want to view Flash Virtual Tour .However , Tourweaver6.5 could make both Flash virtual tour and HTML5 Virtual Tour at the same time .
Samples of HTML5 virtual tour and Flash virtual tour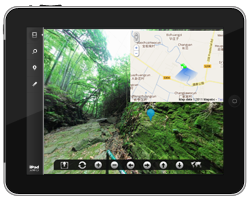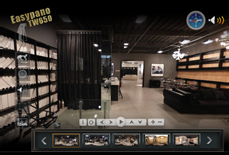 Note:Check first samples by your iPad ,iPhone or Safari broswer and check second sample by IE ,Firefox or Google.
How to make HTML5 virtual tour ?
Before you made HTML5 virtual tour ,you need prepare Tourweaver6.5 and some materials such as panorama images, flash ,video ,sound and so on .
First step ,open Tourweaver6.5 and then choose the skin you like .In Tourweaver6.5 you will find several skin which we made for you. Also you can customize the skin by yourself.
Second step, set the sceneviewer and main window.Click "list panel" to add scenes you want to present .Tourweaver6.5 support different types of panorama sucha as spherical panorama ,cylindrical panorama, cubic panorama and still images. But only spherical panorama is suppoted by HTML5 virtual tour.
Thirdly , you can add maps and Google Map in the iPad virtual Tour.you can also add hot spot and radar in the scene and maps .
After you have add all the staff and do all the settings .Then click "publish" to do some setting .You can click "format" and choose "Merge Flash VR HTML5" and "HTML5" format as following schreenshot:
You can also go to this link to watch Tutorial Video: http://www.easypano.com/download/tw-tutorial/index.html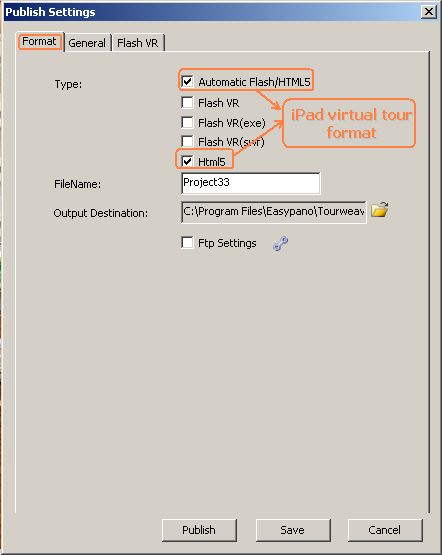 What is the difference between HTML5 virtual tour and Flash virtual tour?
Tourweaver6.5 can output Flash VR ,Standard alone swf ,Quicker Time VR ,Merge Flash VR and HTML5 and HTML5 immersive virtual tour at the same time.As the technology limits,HTML5 can not support all the features as Flash virtual tour . Such as Popup Window ,video and so on .For details,please check: http://www.easypano.com/twtest/cheer/the different from htlm5 and flash format.doc
How to let other people view your HTML5 virtual tour?
People can view your HTML5 virtual tour by iPhone ,iPad and Safari broswer and other broswers which support HTML5. You need upload your HTML5 folder to your sever and embed it in your website .But some times ,you do not know which browser your customers use.If you want to people view your Virtual tour both by flash player and iPhone, iPad ,you can outupt as "Merge Flash VR and Html5" format when you publish your HTML5 Virtual Tour.Then upload them in your sever as mentioned above .The Virtual tour will play Flash and HTML5 Virtual tour smartly by the different players and broswers.