How to remove tripod from my panorama with Panoweaver 7.1 and later versions?
Update:2010-12-15
Views:5746
Answer:
How to use Panoweaver to remove tripod?
In Panoweaver 7.1 and later versions, Remove Tripod feature is supported. In this example, we are going to use a spherical panorama stitched from 6+T+B full frame photos.
Step 1. Import the panorama.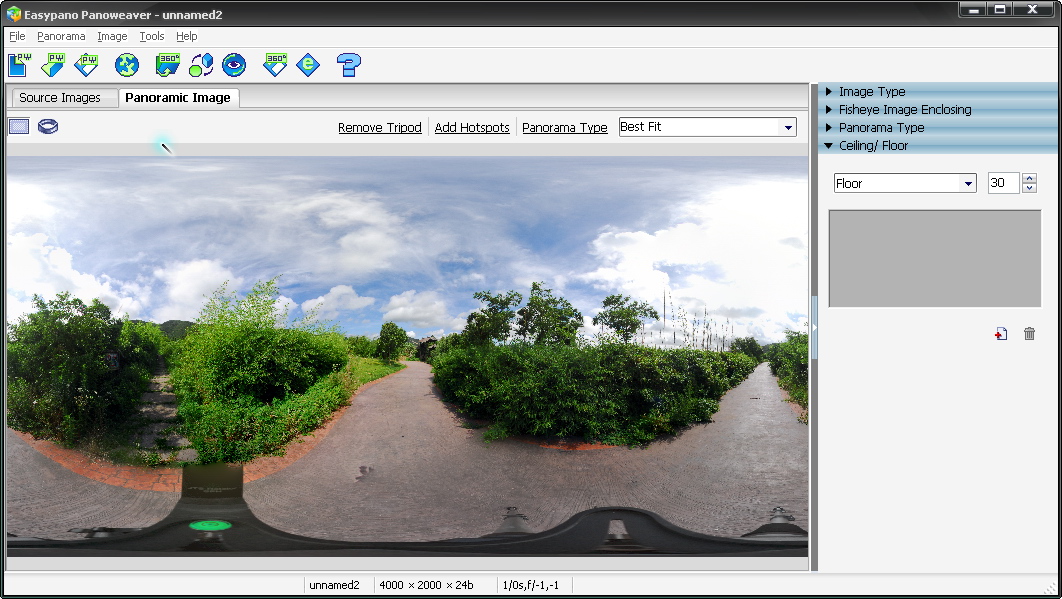 Step 2. Convert the panorama to cubic.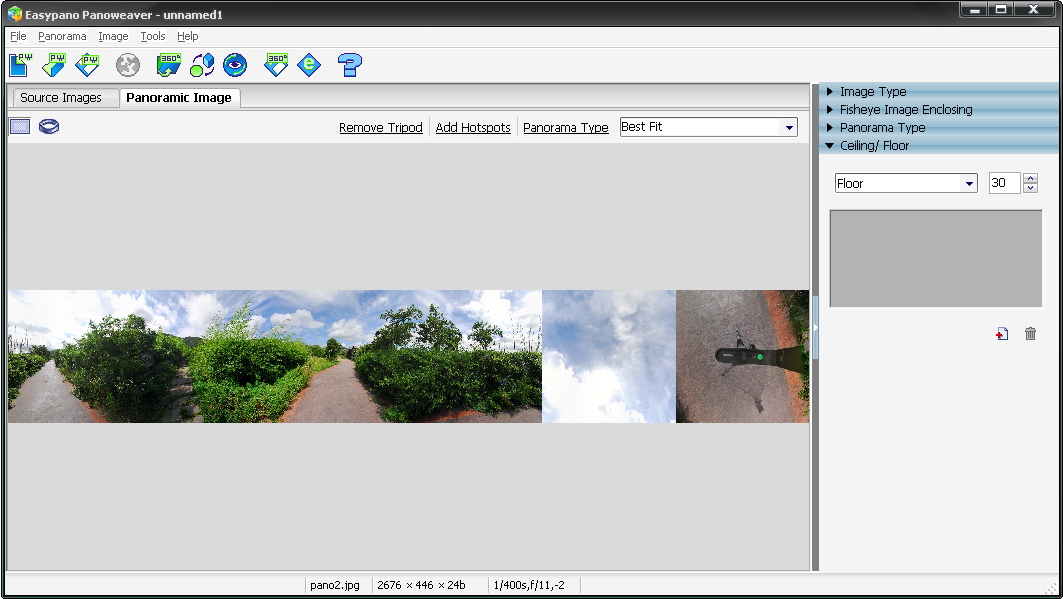 After converting, the remove tripod button becomes available. Click on it. The following window popups up.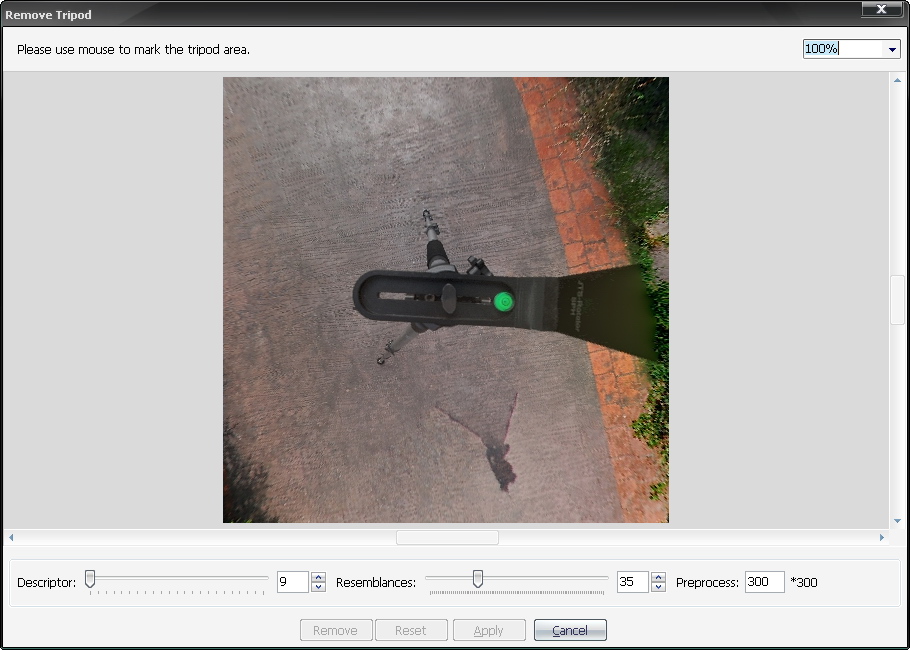 Step 3. Remove tripod from your panorama.
Hold left mouse button to circle the area that you would like to edit. The starting point and end point will be connected to form a closed area for editing.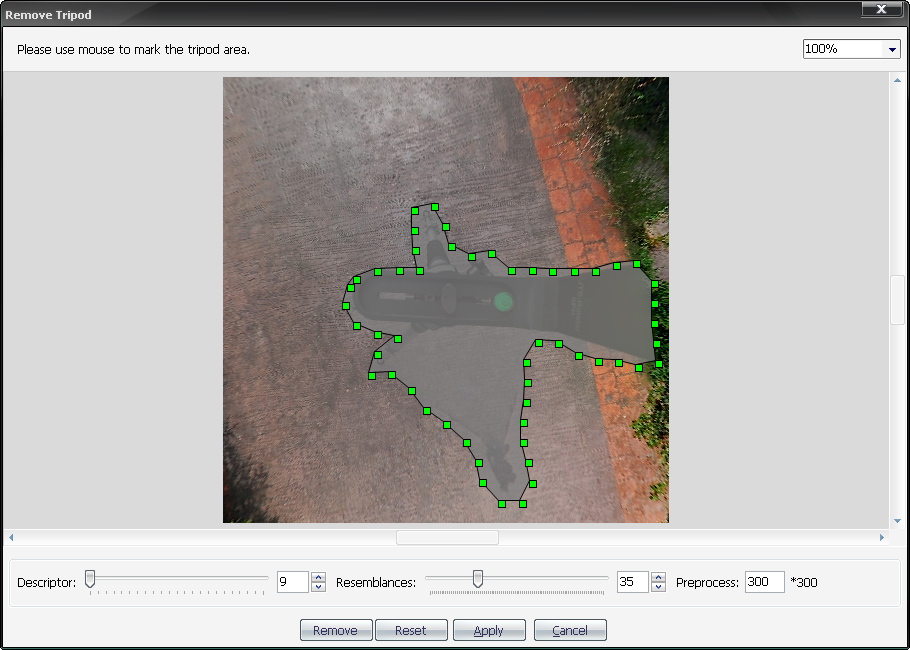 Then click Remove button, and after processing, you will get most part of the tripod area removed.
You can modify the remaining areas with the same method.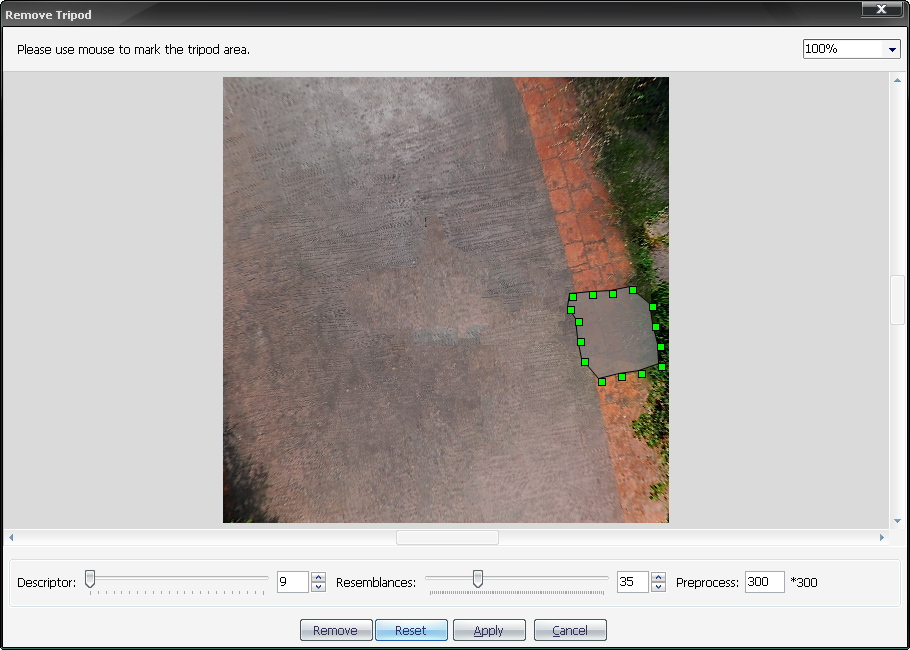 After removing, the nadir of the panorama is like: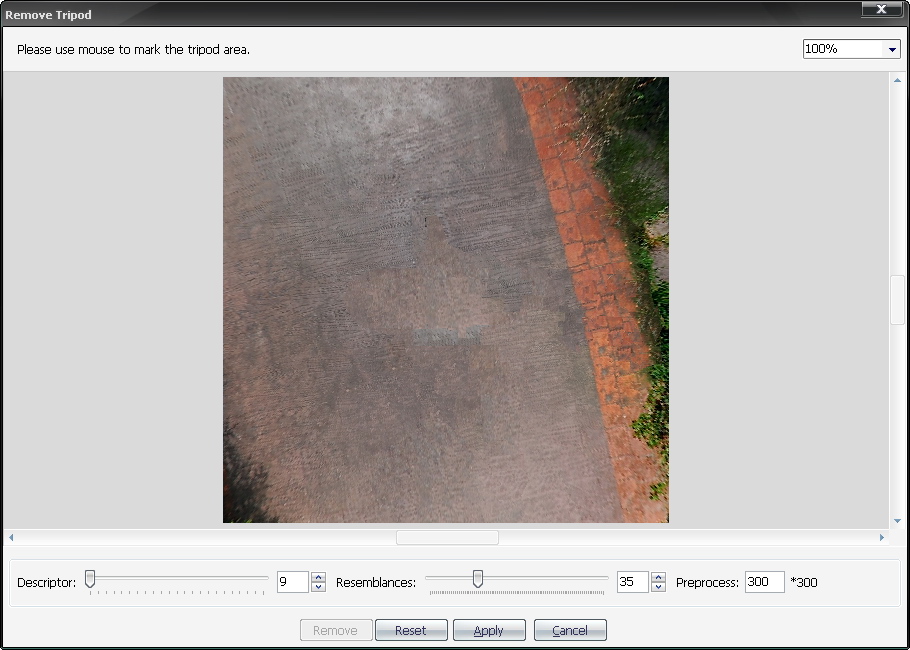 Click Apply to Pano to save all the changes. You can click Reset to go back to original state of the nadir photo.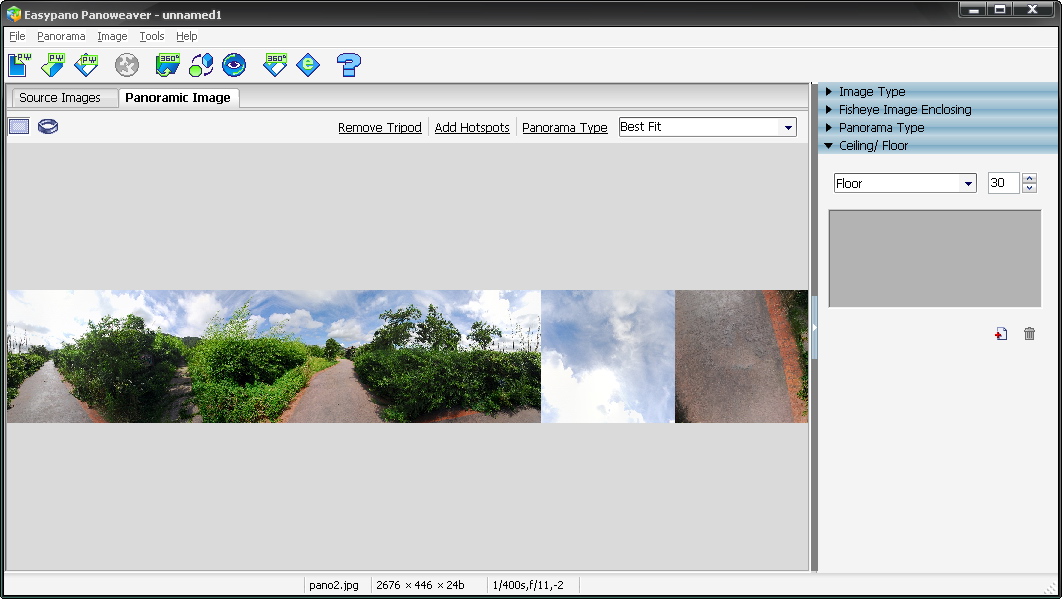 Step 4. Save the panorama and publish it to various formats with Panoweaver.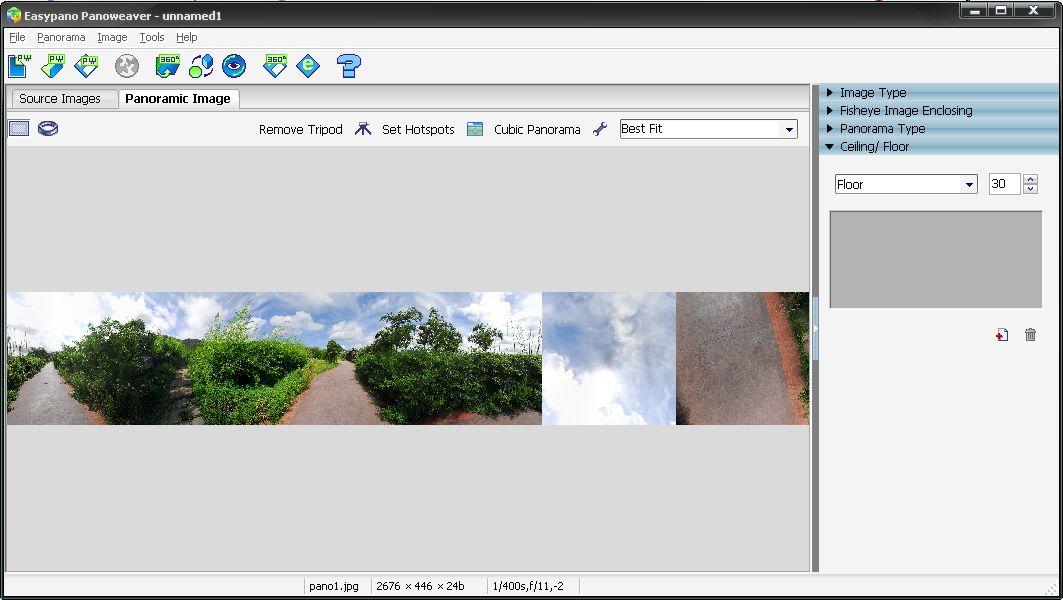 ---
---
Additional Product Knowledge Base
VRTourMaker
Panoweaver
Tourweaver
More Products
Panorama Photography
EP-Sky