How to delete panorama or virtual tour I uploaded on EP-Sky?
Update:2015-10-28
Views:3224
Answer:
You have two ways to delete it. One is to choose "Batch Management" and select the
panorama
you want to delete. Another is to click "edit" behind the panorama you want to delete ,and then upload a new one ,the old one will be deleted.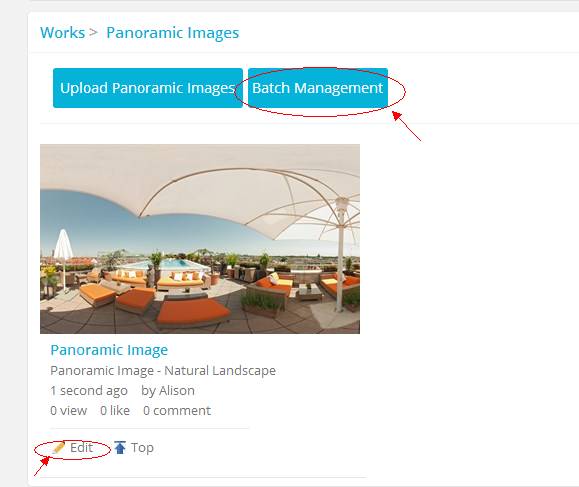 How often will you renew the resources of EP-Sky?
---
---
Additional Product Knowledge Base
VRTourMaker
Panoweaver
Tourweaver
More Products
Panorama Photography
EP-Sky