How to slow down the sensitivity of each scene when panning around?
Update:2015-10-29
Views:5560
Answer:
If you want to slow down the auto rotate speed of each scene, you can set the "Speed" of each scene in "Properties & Actions" setting.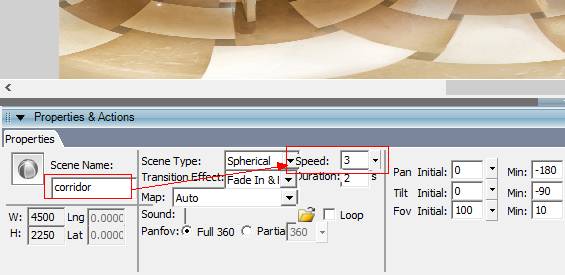 If you want to decrease the sensitivity when they drag the mouse, you can set the "Cursor drag parameter" in Publish Settings. But by far it's only supported to set the parameter in Flash format, not supported in
Html5
format.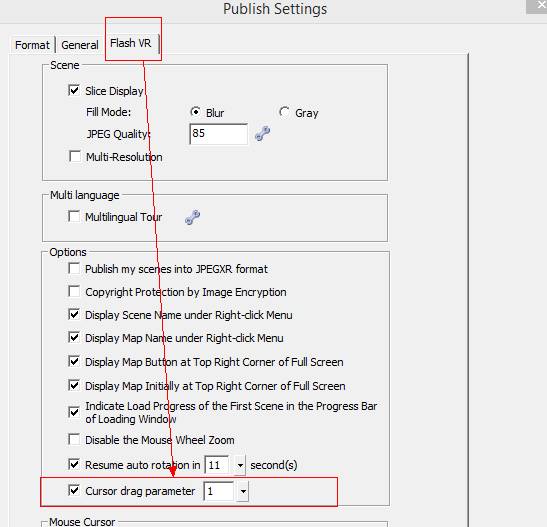 ---
---
Additional Product Knowledge Base
VRTourMaker
Panoweaver
Tourweaver
More Products
Panorama Photography
EP-Sky